I must admit that I am not comfortable at all with water. Although I am a self-taught swimmer, I prefer the safe confines of dry land. Hence, I have this aversion to all types of water sports. Surfing, in particular, I find daunting. The thought of riding the waves brings forth fears of unknown underwater creatures, undercurrents and drowning!

Thus, I have much respect for surfers.
Malia Jones
is one such surfer. Born in California, but raised in Hawaii, Jones' exposure to competitive surfing started at an early age. At 15, according to Wikipedia, Jones won her first ever surfing title, and, consequently, landed her first surfing-related modeling gig as well.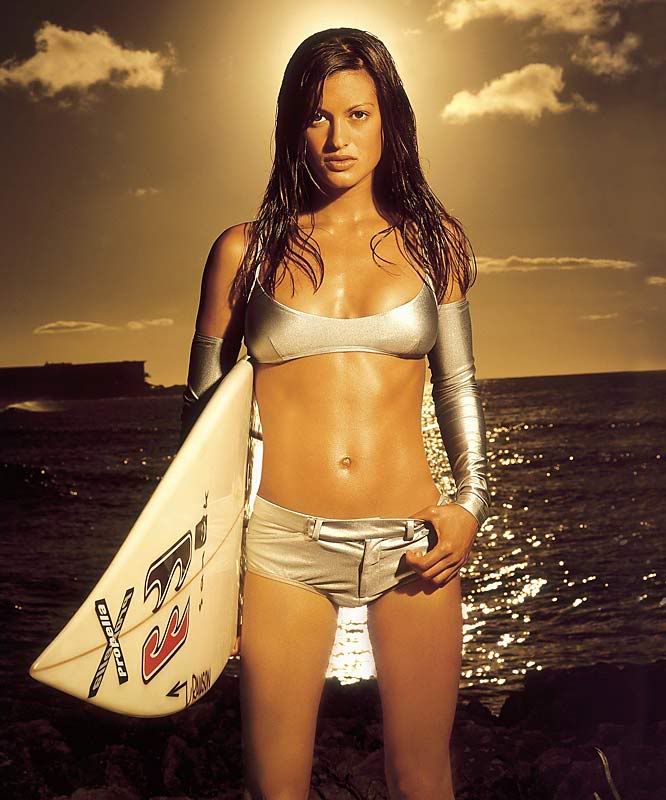 Photo from sports-extremes.ne
t
These two disciplines have gone hand-in-hand in increasing Jones popularity with the sports-mad American public. Since then, the 33-year old had graced countless magazine covers.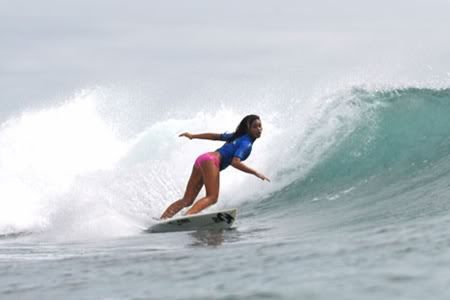 According to the treasure trove of information, Wikipedia, Jones is of Hawaiian, German and Anglo-Saxon descent. She is also a Spanish-Filipino mestiza.